Well Happy Friday to you!!! I've had a pretty hellacious week and Im sooo ready for the Weekend!!
New Blog Design:
So WELCOME TO MY NEW BEAUTIFUL BLOG! Isn't it peeerrrty!!! I have
Hubby Jack
to thank for his beautiful design! I told him a little bit of what I wanted and he just passed the test with a MAJOR A+++!!! So thank you VERY much! And If you want an awesome beautiful blog design then he's the man to go to! Plus, he is HILARIOUS! I laugh soo hard reading his blogs! Great guy!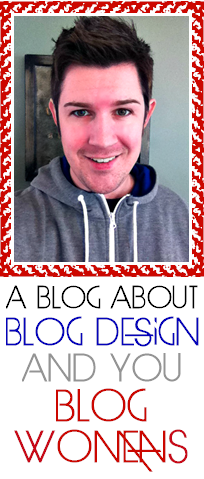 Spark Review:
So I saved my sample of Spark that Roxanne Baber(I hope I spelled it right) gave me. She's a rep for Advocare and was sooo sweet to send me a sample when I inquired about it on
Instagram
! I decided to save it for a day that I knew that I would be struggling...which is usually is either Wednesday or Thursday... I drank it on Wednesday. And let me tell you....I LOOOVE it! I was so energized, without jitters. I was able to focus on things needing to get done at work. And I even got a really freakin good workout done AND go home, unload and load the dishwasher, fold clothes, make dinner, and make lunches for the rest of the week, AND still have energy! Usually by 7:45 Im pooped! Mind you any given week we get up at 4:15am to go workout. We havent been working out in the morning because Jeremy has
another
sinus infection =( So Ive just been hitting up the gym in the afternoon when I can. And I cannot wait to make my first offical purchase of Spark! I am a believer 100%!!!
It was sooo good!
Good stuff!!
Brady Bands:
Now, I know what you're thinking....MORE
BRADY BANDS
?!! Uhhh... HECK YES!!! I love Brady Bands because they really do NOT budge, and the BEST part. She donates 10% of every sale goes to childhood cancer research after a little boy named Brayden. My stepson's name is Brayden; so I just think what if that was our Braydo that had cancer. I want to help support in anyway that I can...So Im very happy to announce she is have a March Sale!!!
My newest Purchase of Brady Bands
Better Hurry!!
In other news, Jeremy's God father passed away yesterday evening, I ask you all for prayers for our family. Papi Mac has recovered so many times, but this last time he didnt pull all the way through. We pray that he did not pass in pain, but peacefully and we also pray that the Lord had his arms wide open to Papi Mac whom we know is so worthy of his kingdom.
Have a very happy and blessed weekend everyone!