Good Monday Morning!!!!
First of I would like to say congrats to Kindra and Wendy!
I have emailed both of you ladies, so check your emails and let me know!
Now, this weekend was a very laid back one for me. I did the normal clean house, laundry, dishes and I food prepped for this week! Which I was very excited about. I am only
2 pounds
away from meeting my
20lb
weigh loss since the first day I started working out!
So, these next two weeks I am going to make it my goal to lose that 2 lbs and maybe a little more.
197.2
All weekend the scale and I have been very close.
197.8
I decided to try both of my scales, just because one day I was curious... You see why!
Also, has anyone else had this problem...since losing weight; my shoe size has gone down from 8.5 to 8....anyone? I guess its normal because you lose fat everywhere! lol... and my legs tone up faster than any other part of my body first.
Friday night after I got done with my hair appointment, I met Jerms at his Jiu Jitsu school and watched him for the last 30 minutes of class.
Then, he surprised me by going to Academy and buying me the Heart Rate Monitor that I have been having my eye on...Because it has been on sale. Regularly $109.00, on sale for $58.99!!! Thats pretty darn good!
I couldnt wait to get it home and set myself up!
I am officially apart of the club!!!! If there isnt one, theres one now!
HRM Club
memebers Unite!! lol..

Saturday I made cauliflower pizza...and I swear everytime I make it it gets better and better!
And then I gave myself a home manicure...cuz I needed it!
Pretty cute huh?

Sunday I meal Prepped for this week, I had a pretty relaxed day. Jerms worked so I went grocery shopping, cleaned a little bit and cooked. Although I felt like I cooked all day!

My flowers are dying =( But they look pretty like this too, I just cant bring myself to throw them away!
Sunday night we relaxed with our adult beverages out on the porch, and LB watched the birds chirp away. Shes such a good baby girl!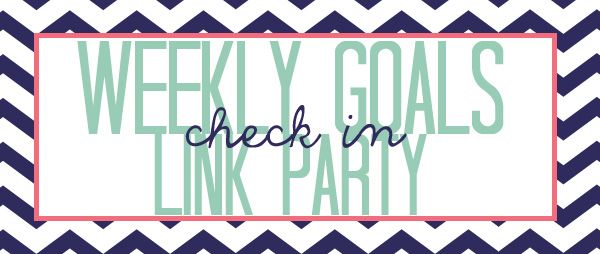 And this week, I have alot of fitness goals to meet!
Goal 1. JM 30Day Shred at 4:30am Tues-Fri. and Gym 4:30pm Tues-Sat
Goal 2. move on to Level 3 JM30Day Shred on Sunday
Goal 3. Try to keep the streak of going to bed at a resonable hour this week..(8:30pm)
Goal 4. Keep track of my food intake and fitness all week.
And I leave you with this:
Because its the truth!
haha! Happy Monday everyone!